Cotojo aka Colin
has really outdone himself this time with passing on these awesome Awards to this blog and also one from Kim at

Purplefrogcat

! Check them out!

This one came from
Francine
of
Beauty Is In The Eye of The Beholder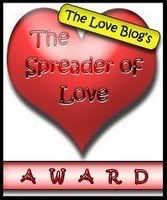 This Best Friends Award came from Norm
The 'Interesting Blog' from AngelBaby author of Your Caring Angels
The You Cheer Me Up Award came from Jackie at The Painted Veil
The same award from Michelle Dawn author of Rusin Roundup.
This award originated from Ann author of A Nice Place in the Sun who elaborated the meaning of this award as such:
"Most of us know who and what cheers us up- what we don't know is how we cheer up others or if we're making a difference in their lives. That's because we let too much time go by without telling those we appreciate how much they mean to us, until it's too late and the opportunity slips away."
Sandee from Comedy Plus passed on the Excellent Blog Award.
Michelle of Rusin Roundup created this award to give to the ones that always give encouragement and positive feedback to other bloggers.The Biggest Heart Award.
The following awards from Marzie author of Mariuca

Forever Friends Award
You Cheer Me Up Award
Biggest Heart Award
Blogging Mentor Award
I Love You This Much Award
You Make My Day Award



The Friendly Site Award from Norm author of The Creativity In Me
For me, friends are like a stars, you don't always see them but you know they are always there for you.
The Global Communities Award from my Hanna
Finally......I got me another award....the 'You Are Toadally Awesome' Award from my froggy friend Kim over at PurpleFrogCat. Thank you for this wonderful honor Kim.
Kim said
'I have a new award to hand out..They are "toadally awesome" to me... just link back to me as to the original one who started this...Thanks alot...You can hand this out if you wish to at least 15 bloggers that "toadally awesome"...'
I will pass these on very soon, when I have a few more minutes to spare LOL